Are You More Like Sonic the Hedgehog OR Tails the Fox???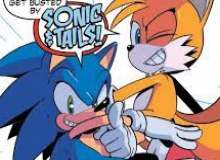 Me/K: Today, we will see if your more like Tails the Fox or Sonic the Hedgehog. I hope you enjoy this quiz and also, how do you like your Chili Dogs if you eat any?
Me/K: Like, do you like your Chili Dog's with extra cheese or Chili, or both equal, or just a Hot Dog, or you don't eat them. Idk, whatever you guys like, anyway, ENJOY!!!
Created by: Sonic Tails Lf