Are you a TRUE Yu-Gi-Oh! fan? (all series)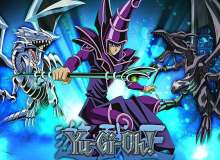 Yu-Gi-Oh! was a manga series created by Kazuki Takahashi in 1996 and then made into an anime in 1998. That anime was never dubbed, but in 2000, the anime we all know was created.
Yu-Gi-Oh! was never meant to be a card game in the manga and anime. But, many fans can easily ace this test. Can you ace this test to prove you're a true fan?
Created by: Pokeballmachine