Are You A True Fan Of Fortnite?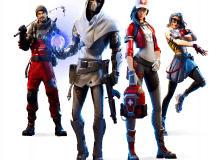 I bet you already know what this game is, and played it before, but, this a test to see if you are a true fan or not of this global sensation: Fortnite!
I've made this quiz with hard dedication and perseverance. So please leave a good comment after your results, because everyone just loves and adores this game!
Created by: thicc boi