Are you a bigger Mario fan than me?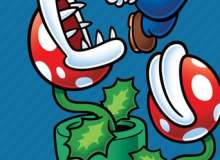 So I'm a huge fan of Nintendo, but mainly the Mario series. I've just been sitting here, letting my vast collection of useless facts about it build up, until I found this website.
It was then that I realized, "Woah maybe there's somebody else out here who possibly knows more than me!" So I made this quiz, in the hopes of finding a bigger fan of the series than me. Good luck!
Created by: Luigi