A Potterheaded quiz. (It is only Potterheads) TRIVIA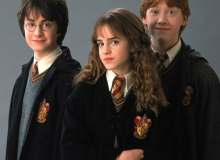 Hey Potterheads! Wanna do some Trivia? If yes, start this quiz. You guys are gonna love it. Trivia, Trivia Trivia, Trivia, Trivia and TRIVIA Retry the quiz how many ever times you want, but all i want is you to defeat others in this topic.
This quiz is really to test if you have read the books properly. It is to check if you are a Potterhead like me. So you could start now. Potter, Weasley and Granger it is. START, START and Have Fun.
Created by: Colin Jackson