[Who is Your AOT Girlfriend?]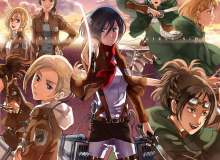 Find out which Attack on Titan female you'd be best with! I love how Isayama doesn't sexualize females and actually makes them human because then we are free to simp without those annoying things!
This is my first time making a quiz so please give me some tips! Constructive criticism is welcomed. Cristian without reasoning is not. Thanks! I hope you enjoy this quiz and it's somewhat accurate!