~~Warrior Cats: Love Story~~Part 2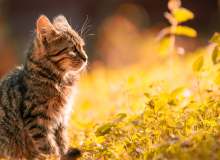 This is the next chapter in Dawnkit's life. We are focused on the two toms Snowkit and Oakkit. Oakkit is kind-hearted and Snowkit is fun-loving (I love warrior cats, if you didn't know already).
Who knows if the toms have a crush on young Dawnkit, you'll find out if you take this quiz! Will Dawnkit have a crush on any of the toms? Don't ask me, you'll decide! Enjoy!
Created by: Nightstream