Your Future Daughter!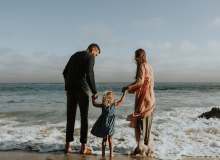 Hi! Welcome to my quiz! This is a quiz all about your future daughter! All you have to do is answer ten easy questions. Just be honest and have fun. That way, you'll hopefully get a daughter you like!
You will get one of five different daughters. The description will include her name, birthday, hair and eye colour, personality, husband and children names, and career! Enjoy!
Created by: Ramona