Your Eevee will evolve into...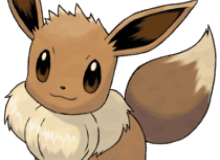 I'm sure everyone who knows Pokemon knows about Eevee. Voted the cutest by Pokemon fans, its eight different possible evolutions with different types and powers catch people's eye.
So, imagine your Eevee is ready to evolve but still can't decide what to evolve in to. As its trainer, that responsibility is yours! Take this quiz to find out which Eeveelution is best for you and your Eevee!