WWI / WWII Intelligence Quiz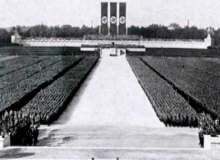 Hello, fellow quiz takers! Today's quiz is about testing your general knowledge of WWI and WWII's overall history. Think you're ready? Then give it a go!
Now don't count on the questions being set to asking about one of the World Wars and then the next. Questions will be randomized, meaning that a WWI question could be first, then WWII, and so on.
Created by: Dbradley_2002