How Well Do You Know the First and Second World Wars?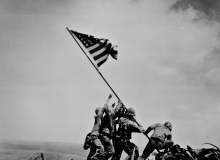 Ok I'm gonna give you a quick little rundown as to what kind of test this one is for. This history test for the two World Wars is primarily for WW1 and 2 history buffs that are out there.
However if you are not a WW1 or 2 history buff I am not going to discourage you from testing your knowledge on how well you might actually know about the two largest and deadliest wars ever to exist. So have fun!
Created by: Dakota B.