Would we be friends?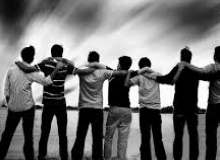 Alright.This is a quiz to find out if we would be friends.I dunno if people even read these paragraphs anyways.I hate the stupid minimum words thing.Finally.
So,I explained everything in the first paragraph.Maybe.Did you touch grass yet?If you didn't,put your phone down and go outside.Touching grass is good for you.Then do the quiz after you touch grass.