How Would Your Friends Describe You?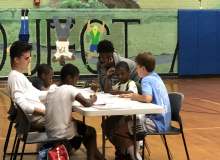 'HOW WOULD YOUR FRIENDS DESCRIBE YOU' quiz is an awesome quiz that [unlike some others], works. You always find quizzes that bore you to death, and I hope this works for you as well as it did for me!
This quiz is a fun way to see what your friends and other people think of you! It is very accurate and I know that because I took it then asked my friends.