What animal are you?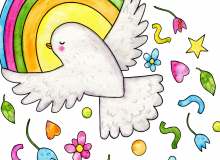 Hello! I'm an awesome person! My quiz is - obviously - about which animal you are most like. The options are : monkey, cat, dog and tiger. I hope you get your favourite!!
Remember, it may not be acurate. At the end it will describe your personality. If it is incorrect, please comment and let me know. Please rate when you are done - I want to improve! Thanks!
Created by: An awesome person