witch warrior cat are you?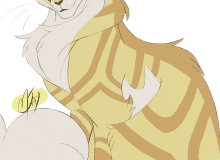 there are ten quizzes that you answer to get closer to knowing what warrior cat you are! SO HAPPY!! ARE YOU! HOPE YOU LIKE IT!! ENJOY!!!!!! .' ) :) :)
you could ether be an evil warrior, or a good warrior, I wrote down six warrior cats you could be, who knows, you might even get your favorite! YASS!!
Created by: Keely