Warriors-Which Warrior cat are you?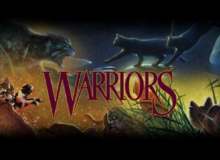 The Warriors World-A beautiful and thrilling adventure of many Clans ruled by cats written by Erin Hunter, an inspiring author along with the help of many writers.
This test will reveal which Warrior Cat you will be and are closely related to through multiple questions. Will you be the humble Firestar? Or the daring Graystripe? Perhaps the brave Squirrelflight or talented Jayfeather? Maybe the sneaky Tigerstar or cruel Scourge? It's all up to your decisions!
Created by: Avery Haynes