Who would win in a fight? (Fight settler quiz)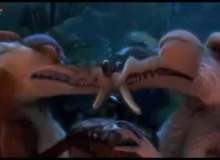 Do you and your friend wanna decide who would in a fight (without actually fighting)? Do you wanna settle who would win between two fictional Or nonfictional characters) If any apply, this test is for you!
In the context of this quiz, answer honestly by what you know about each opponent. Decided who will be person A, and who will be person B, and then find out who wins at the end of the quiz!
Created by: scratchmaster