Who is your MHA soulmate?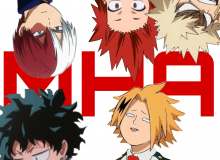 Who would be your perfect MHA soulmate? First quiz so this probably isn't the best. But I tried. Will you get sparky Bakugo? Or sweet little Izuku? Take this quiz to find out!
This is a BNHA quiz, so if you don't watch the Anime, this will not make sense to you -_-. Also disclaimer this will probably be very cheesy. I don't know.