Who are you in the Dream SMP?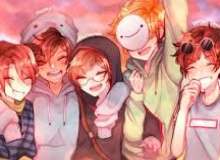 This is a quiz a made were you can find out who you are in the Dream SMP. Remember that this isn't set in stone this is just for fun and to have something to do.
I really hope you will like my quiz I know that it is not the best but I tried to make it good, please leave comments about what your thoughts of the quiz!
Created by: DreamSmpFan