Which winx girl are you?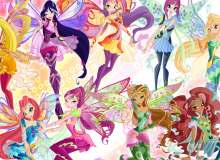 There are many people who want to become fairies. but they don't know the right way how to be one. so gals this quiz is based on the winx club show. from this quiz, you can find out which winx you are similar to.
Are you a real fairy without any powers? being a fairy doesn't mean and you can fly with your fairy wings. Being a real fairy means that you are like a fairy in your heart.