Which Wings Of Fire Sandwing Sister Are You?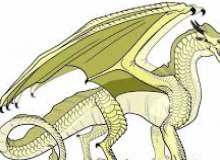 In Wings Of Fire, before Queen Thorn became queen of the Sandwings there were three Sandwing princesses. In this quiz you will find out which Sandwing sister you are.
You will get either Burn, Blister, or Blaze. I hope you enjoy this quiz and I hope you like your result. Please like and rate this a five. Enjoy this quiz!