Wings of Fire Fan Test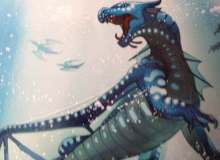 So good news my ally's allies! Lol! I'm making a which kingdom you should live in! And then I'm going to make a Wings of Fire character generator! So yeah...
So also, I know I'm usually Starburst, but right now, I'm Sunray the SandWing. Also I'm FINALLY (hopefully) getting a Kinect to play Just Dance! So Avery, I'm going to help raise money, too.
Created by: Commander Sunray