Which Wings of Fire OC is your Crush? (For girls) Part one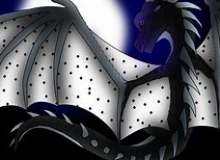 Here At Astrid Inc We/I make fun quizzes for your entertainment. Even though We/I don't spell well we try to give the reader a good laugh, fun, and something to do.
At Astrid Inc We/I also Encourage you to comment on how you enjoyed our quiz. We/I also encourage you to comment what your score was. We/I Hope you check often to see our new quizzes. We/I never stop working here at Astrid Inc.