Which Star Wars Girl Should You Marry?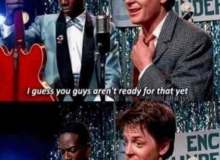 Hey, Star Wars fans! Okay, ladies, shoo, 'cause this quiz is for the guys! Which Star Wars lady are you going to end up with? Sabine??? Padme??? Or fan-favorite Ahsoka???
This quiz is clean, FYI. There is a meme for each result, but those are clean. All humor is about Yaddle, Rey, and the memes themselves. Let's get started.