Which Side of Nancy Are You? - A Quiz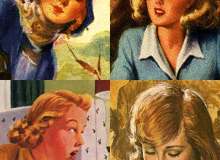 Hi, and welcome to my latest quiz. I noticed there were only two of these on the message boards, so I decided to make my own. Here it is! The possible results are sassy, polite, courageous, and sensible.
So if you want to find out which side of Nancy you are, feel free to take this quiz. Hopefully you will get the desired result, but if not, at least you found out something new about yourself!
Created by: Trisha Gaurav