Which Stay Tuned for Danger character are you?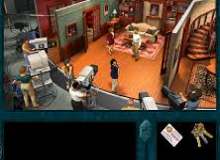 Hello, everyone, and welcome to my Stay Tuned for Danger personality quiz! There are a bunch of these so I decided to make my own. Are you caring Mattie, self-centered Rick, selfish Dwayne, bossy Lillian, eccentric Millie, security gaurd Ralph, or daring Nancy?
Take this quiz to find out! I hope you enjoy the quiz and I hope that you like your results! Feel free to rate and comment. Good luck and I hope this quiz is accurate!
Created by: Trisha Gaurav