Which Shimmer and Shine character are you least like?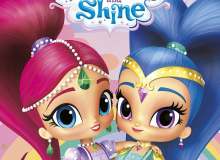 Hi! It's me, Vampirina! But you can call me Vee. I'm sorry I haven't been in here in awhile... I've been busy. But I'm back, and I've made a new Shimmer and Shine quiz! I've actually been working on this for awhile, but I never got a chance to finish it...
Anyways, this quiz will tell you which of eight main characters from Shimmer and Shine you are the LEAST like. Also, to see how many of you actually read the introduction paragraphs, comment in the comments #Introparareader to get a super shoutout!
Created by: Vampirina