Which season reflects your personality?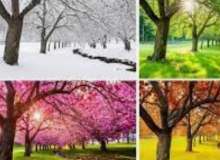 Hi! Thank you for taking time out of your day to take this quiz! I think I did pretty well! This is a quiz that shows which season reflects your personality best. Even if the answers might be obvious, please answer honestly!
Before you start, I would like to ask that you don't get mad if you don't get your favorite season. As this is a quiz, a quiz to take for fun. If you take this quiz seriously then that's ok. I used to take them seriously, sometimes I still do. Have fun!
Created by: Artsy boi11