Which S3 Chicken Girls Character Are You?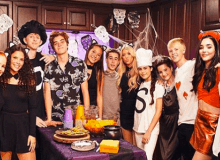 Hi guys! Chicken Girls has been my favorite show on Brat recently, so I thought I could make a quiz to help you guys find out which character in Season 3 of Chicken Girls you are.
For me, Season 3 has been the best season so far. There's just been so much going on there. Hopefully you guys enjoy this quiz and like the results you get. Have fun!