Which Pokemon Are You?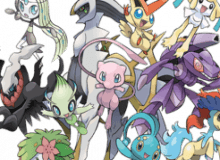 Ok, be prepared for this quiz. If you're a pokemon fan then this is a recommendation for you. Because there's an easter egg in the quiz, Try to get Mew.
But remember, You have to answer the questions correctly or it definitely won't give you mew. But if you don't get Mew, DON'T CRY YOUR HEAD OFF!!!!!!!
Created by: Johny of My channel on youtube.
(your link here more info)