Which Member of the Dream SMP Are You?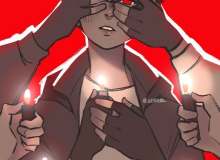 Hello, there. I created this quiz because I saw other people doing them and I thought they looked fun. If you like the quiz, consider sharing it! It was fun to make, but I did work really hard on it regardless.
I know I didn't add Sam, Hbomb, Ponk, Purpled, Connor, Punz, Niki, Skeppy, Schlatt, and BBH, but I plan to make another one with all of them. (I just tried to do the ones that are most involved and in the original war+techno :)) Sorry!