Which pet is right for you?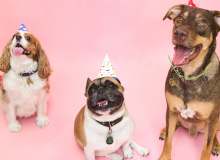 Which animal should you have for a pet; bunny, cat, dog, fish, snake, or tarantula? You shall know after you take this quiz! CHOOSE WISLEY!!!!!!!!!!!!!!!!
Soon, you shall know which pet to take home from the pet store with this magnificent quiz. Please leave any complaints and/or compliments in the comments.
Created by: Helen