Which "Peppa Pig" Character Are You?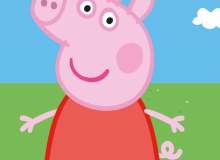 "Peppa Pig" is a British children's television series revolving around the fun life of a preschool aged piggy, along with her family and friends. The show focuses on Peppa and other characters' daily dilemmas and how they have fun together throughout their days. It also shows relationships between friends and family.
The characters in Peppa Pig's world are usually distinct from each other and have differing personalities. This quiz was created to identify which character from the series you are most like or similar to. What are you waiting for? Let's jump into this puddle of fun!