Which Chinese Peppa Pig character are you?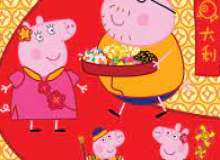 Welcome to the new recent year of the cartoon crossover nexus. This time it is Peppa pig and the educational pinyin of ladaldkid. This one will show who you are mostly like?
You want to live in a passenger Japanese home? That is the perfect place to be at! Here it is right over there for yourself! Take it and see what you got for yourself!
Created by: Jeremy Carcaterra