Which NumberBlocks Character are YOU?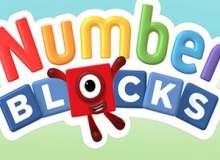 Are you ready to take the "Which Numberblocks character are YOU?" quiz. Make sure you're honest with your answers. Btw this is my first quiz ever! Hope you Enjoy!
Numberblocks is a British children's CGI-animated TV series. It debuted on CBeebies on 23 January 2017. It is produced by Blue-Zoo Productions and Alphablocks, the studios that also produce Alphablocks. The show teaches children numeracy including simple arithmetic.
Created by: Quizmaker19