Which Numberblock are you?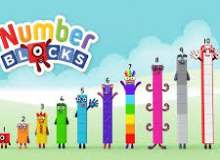 Numberblocks is a children's television program to teach kids about numbers, but it can be enjoyed by anyone! Every number is a different character, with a unique personality! Which are you? Take this quiz to find out!
This is my first quiz, I hope you enjoy it! Note that this only includes the main characters, numbers 1-10, and there may soon be a second one for the secondary characters, 11-20. Have fun!