Which Naruto Character Are You? (Accurate)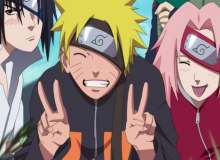 This Quiz Is On Which Naruto Character Are You And If You Did Not Get The Character You Wanted Don't Be A Little Crybaby And Complain About It Because This Is Only For Fun You Butthurt Little s---heads.
The Characters Included In This Quiz Are -Naruto Uzumaki-Sasuke Uchiha-Sakura Haruno-Kakashi Hatake-Might Guy-Orochimaru-Itachi Uchiha-Madara Uchiha-Pain-Obito UchihaAnd Also If Your Favorite Character Isn't Here I'm Sorry Because I Could Only Put Up To 10 Characters And I Picked 5 Main Characters And 5 Main Villains Of My Choice.