Which My Hero Academia boy has a crush on you?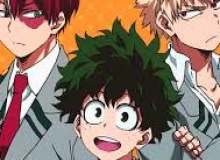 This is the first quiz I ever made and it took me about a day, the endings are okay but I could do better. I would have done more but characters but in the end, I did Todoroki, Midoriya, and Bakugou.
Thanks for playing my quiz your the best, remember this is just for fun and I did my best. Thanks! This also has Roleplay in case you didn't know, Like this quiz and I will do more.