Which Lead Dancer are you? (For dancers ONLY)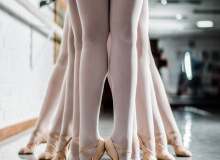 Hey! Have you ever wondered, if you were a dancer, what part you'd be. In ten questions, you will know what your dancer personality is. Can you wait? Yeah, yeah, I know not everyone loves ballet like me.
Will you be romantic Clara, emotional Giselle, gorgeous Sleeping Beauty, headstrong Juliet, or lucky Cinderella? All of these are good. You can have only good results on this!
Created by: Ella