Which Economic Ideology are You?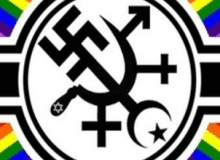 This is a quiz that attempts to predict which ideology you follow or would be most likely to follow. This quiz is not 100% accurate which may be important to keep in mind. This quiz can still help you get a basic idea of where you are at though.
Some of the questions can have multiple meanings and may be worded unclearly, however, the quiz is intentionally made so that whatever you think the questions most likely mean is what they mean.