Which Krew member are you?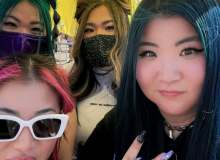 A quiz of what Krew member you are. Also, happy (late) new year!! It's finally 2023. Maybe someone will see this in the future and be like: ?!?!? it's not 2023???
Krew is my favorite YouTuber, and if you haven't watched them, GO WATCH THEM AND COME BACK. Also, please notice my amazing images in the results. LET'S GET KREW TO 11M!