What Team 7 Member Are You?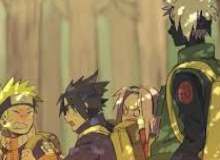 Find Out Which Team 7 Member You're the Most Like! I'll make quizzes for the other teams soon, so if you're in the future, go check those quizzes out! :3
Sakura, Sasuke, Naruto, or Kakashi? Sorry for not having Sai or Yamato, but I like the original better, so please don't get mad!! Sai and Yamato/Tenzo are amazing!
Created by: Sparrow Moon