Which Jonas Brother are you??? Quick and Easy Quiz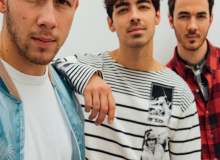 Which Jonas Brother are YOU? I think we LOVE all of them, but which one is most like you? Will you be Nick, Joe, Kevin, or FRANKIE? Take this quiz to find out!
This quiz is not based on actual facts. If you get an answer you don't like, don't worry. This is not actually real. Just something fun I wanted to do.