Which inhuman species are you?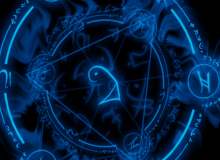 I am writing a book series about the magic that lives along us in our everyday lives, the people we never realized weren't simply human or simply animal, living in secret. Some don't even realize who they truly are yet. Some think humans have taken over the world and its their job to take it back.
Aside from humans, there are three species that are moderately humanoid--Angels, Shifters, and Shadowlings. There are more, but they are considered magical creatures rather then magical people. Which one are you? Take this simple quiz and find out.