Which Hunger Games Man Are You Destined To Be With?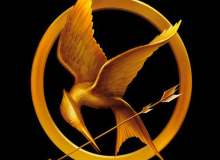 Have you ever read or watched the Hunger Games series and wondered which man would be right for you? Well, look no further! This truthful quiz will tell you exactly who you would date in your perfect Hunger Games world!
You can get either Peeta, Gale, Finnick, Cato, or Haymitch. Any one you get mirrors your personality. i.e., if you get Peeta, you are sweet and positively adorable!!
Created by: Still_Slytherin.7572