Would You Survive The Hunger Games?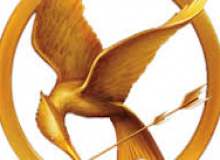 There are only four questions on this quiz, but that is because the outcome is for YOU to decide! Will you die in the violent Hunger Games bloodbath? Or will you beat the odds and emerge as victor? (Note: The last eight questions are to fill up empty space.)
There are five different outcomes to this quiz. Make your choices wisely, or you may just end up as dead meat! Just relax and be grateful that this isn't actually a thing in our world.
Created by: Caleigh Fitzsimmons