Which Harry Potter female student are you?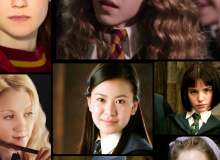 This is another quiz of "Which Harry Potter character are you?" but it is a female students version. You have 10 questions to answer and 7 possible results.
The possible results are: Hermione Granger, Ginny Weasley, Luna Lovegood, Fleur Delacour, Cho Chang, Lavender Brown and Pansy Parkinson. Hope you like it! Please rate, comment and like!
Created by: Severus Snape7