Do you think Fleur Delacour is pretty?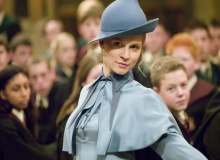 Harry Potter is a popular book written by J. K. Rowling. There are many interesting character. Fluer Delacour (As Ginny says, Phlegm) is a Beauxbatons girl that's part Veela.
On the down side, she's rude and arrogant, and thinks the British cook their meat to thick. 😂 ! I think Fleur is definitely pretty, but do you? Take this quiz to find out!
Created by: Hunter farms