Which fruit are you?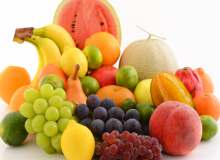 If you click this quiz you will find out which fruit you are? Maybe a sour lemon? Or a sweet strawberry? The results are based of of your character, so be honest and don´t lie to look better. If you are not happy with your result at the end, just take the quiz again!
Fruit are healthy and necessary for our body. You can find out which one you are. Isn´t it interesting to compair your character with the character and taste of a fruit? Mybe it is even your favorite fruit? What are you waiting for? Start answering the quiestions!