Which Flower Are You Most Like?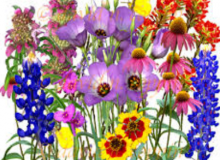 This quiz will try to tell you which flower you are most like. There are five possible outcomes, and each one is completely different! Try to answer the questions as honestly as possible...
...because otherwise, your result may not be accurate. You may be surprised at your result and its description, but that's not necessarily a bad thing!
Created by: Olive_Girl of 10 amazing websites!
(your link here more info)